The Future of Online Poker in the U.S. -- Is Your State Next?
FROM POKERNEWS.COM 04/07/14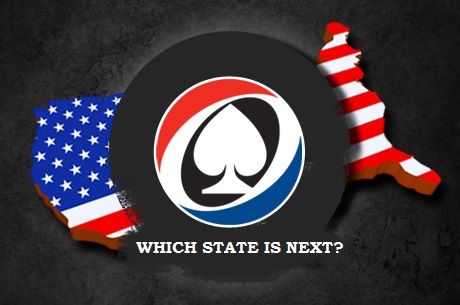 When Internet poker went live in New Jersey, Nevada and Delaware in 2013, it appeared that it was just a matter of time before other states would follow suit and legalize too, leading to the eventual acceptance — or so poker players hoped — of online poker throughout the U.S. That has yet to happen. Although there is some form of gambling in 48 of 50 states (excluding Utah and Hawaii), and the legalization of online poker certainly seems like a logical and, some would say, inevitable progression in an age when most businesses and governments have learned to either embrace the Internet or be left behind, the domino theory has yet to take effect. The question is why?
True, 11 U.S. states have given it some level of consideration. Yet, three months into the year, with many of these states facing budget constrictions and looking for ways to increase tax revenue, what is already clear is that none of them will be passing legislation to license and regulate online poker in 2014.
"It's likely going to take years for other states to join us," says New Jersey Sen. Ray Lesniak, who led the charge for Internet gaming in the Garden State and has a current bill looking to allow foreign players in legal jurisdictions to play on Atlantic City sites. "That's why I'm pushing for us to get involved in the international market, where it's already well developed. I believe there is greater potential there than in the U.S. market at this time."
Has the state race stalled after one lap? In this article,
PokerNews
will examine the main issues standing in the way of states following the first three into online gaming with insights gleaned from speaking to representatives from four of the states looking hardest at legalization — California, Pennsylvania, Illinois and Mississippi...
READ MORE FROM POKER NEWS